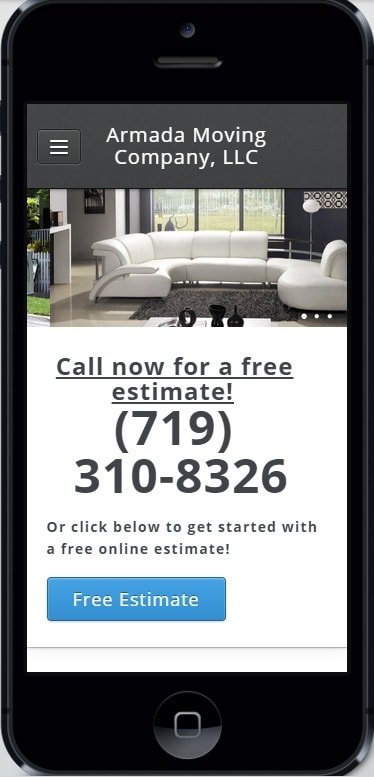 If you're looking for Movers Fort Collins, look no further as we are the right company for you!
There are many ways to contact Armada Moving Company!
The most effective way to get a free quote is through our "Estimates" page and entering the proper information.
You may also direct any additional inquiries to our e-mail address:
[email protected]
For a much quicker and detailed estimation or date availability – Call Us:
(970) 541-3023
If we do not answer, we are likely on the phone with another customer. Please leave us a message with your name and number, and we will get back to you as soon as possible!
Important!: If you do not have a Colorado/Fort Collins area code, it is extremely important you leave a message. Due to the increase in unsolicited calls and spam, numbers with a Colorado area code will always be prioritized. We apologize for any inconvenience; but we will return your call as soon as we listen to your voicemail.
Our office hours are from 9 AM until 5 PM, Monday-Saturday, and 10 AM to 5 PM on Sunday.
Our hours of operation start as early as 8 AM.
Finally, we would like to credit the use of our icons to their rightful author. They were designed by Freepik.
Armada Moving Company can also be found on social media!
This is a new feature we are testing out. Hopefully it helps us reach out to our customers and help to inform them of how to make educated choices when choosing a great moving company! Feel free to leave us a review if we have moved for you, we love to hear what our customers have to say about our services. We are a performance centric company, so results are our primary concern!