Moving Options: Decision, Decisions, Decisions
Armada does not limit you to one moving setup, we prefer to give you options. Two guys and a truck, or to bring the whole fleet; we let you decide. No-pressure sales. We often make recommendations based on the information you provide, but at the end of the day it is entirely up to you!
Labor-Only
The "Labor Only" option consists of movers only. This is recommended for small in-house jobs; such as, moving a furniture set, a one bedroom move, or rearranging items within a home or storage. This is a great option for those who simply need to move a few large objects.
This option is only available without the truck for a fixed hourly rate. Please call or e-mail us for details regarding this option.
Labor + Transportation
This is the most commonly used option by most people looking to move primarily household goods. This option includes both movers and trucks. This is most optimal for most storage unit and home moves. This option is most effective for those looking to hire both labor and transportation, as they can often be done quickly working with familiar equipment and faces. This allows for optimization during the stages of packing the truck due to chemistry and experience.
For homes with 2-3 bedrooms, we will often recommend 3 movers. This allows two movers to bring items to the truck, and one mover to pack and organize the truck more effectively. Conversely, the third mover can also be used to transport smaller one-man objects, while the other two move larger two-man objects. This will have an additional charge, but will often cause the job to be completed much more quickly. Overall we see this as a lower overall cost than when only two movers are requested.
Transportation-Only
This option provides a driver(s) (exclusively for the purpose of driving) and any non-CDL truck(s) to be used for transportation of non-hazardous goods intrastate of Colorado. This option is the most efficient for those who have little-to-no experience driving a moving truck, but have the ability to pack a truck themselves. When this option is chosen, Armada does not provide any equipment or padding for the move; only a skilled and experienced driver to transport your goods safely.
This option has a unique rate and insurance policy that does not fit the other criteria. Please inquire for more details!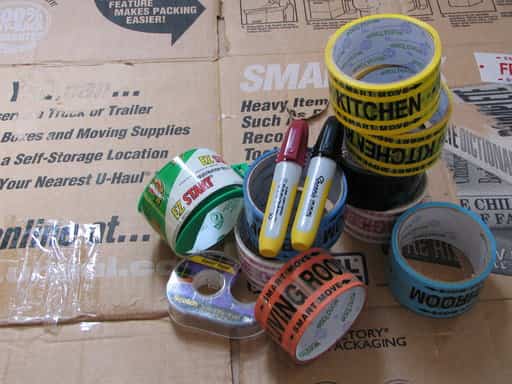 Additional Information Regarding Options
ALL truck and labor inclusive packages come with full equipment for the job, at no additional cost. This includes items such as hand tools, hand trucks, blankets, protective materials, and furniture wrap (All materials are also available at request for non-truck moves; however, additional fees may apply).
Moves requiring more than 3 movers may require weekend scheduling.